Customer Relationship Management(CRM)
CRM is the all-in-one management software to streamline every process in your organization's business.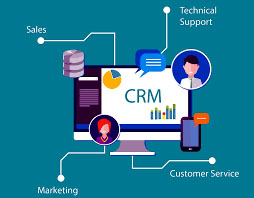 Rushda Soft is a software Company in Dhaka,  Bangladesh where provides CRM software specially designed for Real Estate businesses. Business owners get Real Estate Property websites and CRM software for officials.
Our CRM solutions are flexible enough to transform your business process and achieve potential of agile growth. We offer affordable implementation & future customization.
The CRM Software is built on microservice architecture. And it has several processes run in the background without hampering the main operation thus giving a better and smooth experience to the user.  The CRM features include Customer Management, Lead Management, Sales Management, File Management, Notification Management, Role-Based Access, Property Management, Activities, Campaign, Reporting, Interactive Dashboard, etc.
The Website feature includes properties gallery, details, search properties (considering several parameters such as price, sq ft. range, location, property type, etc.), Buy/ rent Calculator, Mortgage Calculator, Customer dashboard, Invoice list, notifications, etc.
Rushda Soft also provides mobile apps for both Android and iOS with the same functionality we provide on the website. Rushda Software Company in Dhaka, Bangladesh has more features integrated here. If you are interested, let us know, we will get back to you soon.
Let Us Help You With Your Project