Rushda Soft quality assurance department is comprised of experienced QA engineers dedicated solely to web and software testing.
Custom Software Development
If you're looking for a long-term reliable partner to realize new innovative ideas that will provide your customers with additional value and differentiate your business in a tough competitive environment, it is Rushda Soft who delivers the result. From smart customization of the pre-developed platforms for full-cycle custom software development along with the client's vision. Rushda Soft is an experienced development partner to deliver cost-effective and reliable custom software solutions that match your unique requirements.
Rushda Soft's Quality Assurance department
Rushda Soft's quality assurance department is comprised of experienced QA engineers dedicated solely to web and application testing as well as testing process automation. Testing processes are based on rational unified process (RUP) best practices and agile development methodologies – a mix that ensures the highest quality work is performed every time, thus shortening the time-to-market for software products, and ensuring products are deployed in the most efficient way to the customer's side.
The Software testing service offered by Rushda Soft covers 3 major areas.
Cloud service Rushda Soft Capture
You don't have to wait until the development process is finished to start testing your solution. The quality assurance process should occur simultaneously with the development process, and the system can and should be tested before its final implementation. This will save considerable amounts (up to 60%) of money and time needed for debugging and what is even more important it will enhance your reputation and improve the overall user satisfaction with your software product.
Independent Quality Assurance allows for better control of the quality of the application, makes the evaluation of the product's compliance with the original requirements fast and easy, and provides an insight into the product's convenience to the end-user.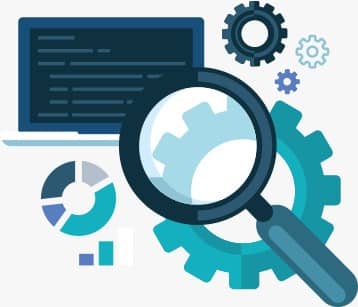 An extensive hands-on implementation experience allows us to transition to extract only the most efficient practices from all the used methodologies taking into account only real needs in the efficient, transparent, and predictable process. We provide mature and quality project management, focusing on the vital elements.